Today started off like the others, a cold morning but soon to warm up. I was rather nervous when we went to the school, however after we saw them sing in the morning and disperse into their classrooms I was very emotional but also my nerves had faded.
Susan was soon dragged off to teach maths leaving Sophie and I behind. Shortly after Sophie left to meet her English teacher and I met the technology teacher. Sophie and I spent and spent the next hour prepping for our first lessons.
When I first walked into the classroom there were so many eyes just looking right through me, however when I was introduced I soon started to teach and got into the flow. Teaching these kids what such an amazing realisation, as before my eyes were closed to teaching. When the kids started to understand me it felt like such an achievement, not for me but for the fact I was able to help them understand more of their syllabus and open their eyes to more topics. Seeing them smile and laugh during the lesson was also a tremendous feeling and satisfying. I can honestly say today has been touching to the heart.
As for the project everyone was working so hard to get the job finished and looking stunning, that's just how it came out!
With everybody in the building, we finished off cleaning the floor and finished painting the animals inside to add our nice touch.
After the building was finished with the equipment packed up we put on our war paint and headed over to the football pitch where we stretched out ready to play the amazing south African school team! With blood sweat and tears an hour past, a goal here and a goal there, barefoot running sprinting panting!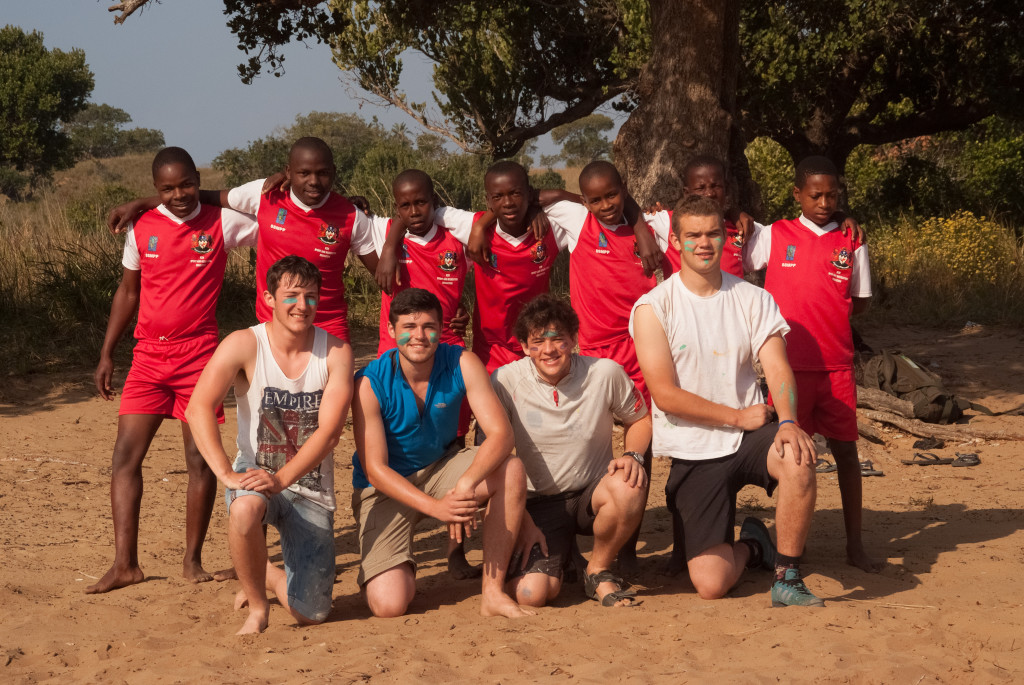 However in the end England reigned victorious with a 3-1 win! As well as that the girls also won in their netball team with a 7-4 win!
HOORAAH! Tonight we drink in victory!
I also have to try carving another few monkey apples.
Goodnight England don't let the rain spiders bite!
Will P